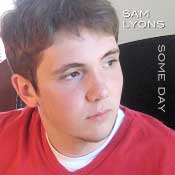 Earlier this year I recorded a tune called "The Way You Make Me Feel" with Sam Lyons. I've played a lot with Sam's dad, Phil, a terrific bass player and all around nice guy.
Sam's stuff sounds great and I just got the word that the CDs are done.
You can check out Sam and the new recording at http://www.samlyons.bandcamp.com.